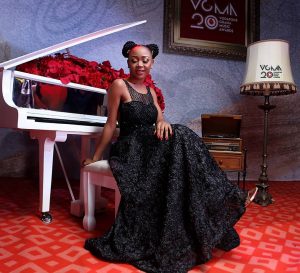 Ghanaian actress and wanabee musician Akuapem Poloo has gone wild on TV3 for playing popular Ataa Adwoa video instead of her video. The Actress who released her first single in 2019 has released an official video for her song and as part of promotions she had an interview and premiere at TV3 on their breakfast show "New Day" but was unhappy with how her interview went.
Akuapem Poloo says because she wanted to be professional she made her management to submit her video a day before the premiere which in most cases it is not done. The video was previewed and liked by TV3, according to her this was intended to promote Ataa Adwoa instead of her music video. " The interviewer was like we are going to play your video but first let us dance to Ataa Adwoa, so he made me know that they are resetting my video but he wants us to dance to Ataa Adwoa first, not knowing they wanted to use me to promote Ataa Adwoa," Poloo angrily said.
She continued that, "Tic had to fly to Accra from Kumasi just to give her video to TV3 and she was sabotaged, Tic and TN records are not going to sleep, she will not rest, she will sing and sing, watch out for something better, she added.
Written By : Pamela Abaah (MzPamzy)