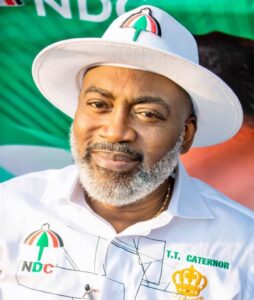 I am a citizen and an NDC Zealot
I am the son of the Gong Gong Beater who is coming in peace
An Igbo Proverb says that "A fly that does not heed to advice follows the corpse to the grave"
Article 24 of the NDC constitution makes provision for the Council of Elders. It gives some very important personalities a part to play in our Democratic dispensation considering the caliber of people contesting
Contest is good in democracy. It brings about new ideas, opportunities and exposes diverse challenges. Lets all be measured in our speeches throughout the campaign season so we don't go back saying we are sorry for things we said.
Some important personalities will surely join the COUNCIL OF ELDERS of our great party after December 17, 2022 because he or she has such great qualities that will be needed in the 2024 elections.
I agree everyone who is a delegate has a part to play in the upcoming National Delegate Conference but remember that in excercising that vote the NDC must be supreme
The following African proverbs should guide all delegates and every aspirant
Reflect on the following;
"There is no such thing as a perfect leader or a sweet onion"
"Poor leaders are like palm wine, they neither keeps secrets nor fulfills promises"
"If you go through the high grass where the elephant has already gone through, you don't get wet with dew"
"Corrupt leaders do not see their faults but the fault in others"
"Don't set sail on someone else's star"
"The foxy leader has a hundred proverbs; ninety-nine are mere rubbish concerning him"
"To wash a donkey's tail is loss of time and soap"
"The disobedient fowl obeys in a pot of soup"
"The mouth is responsible for discord among people"
"A big thing that is coming does not beat a drum"
One important personality will surely join the council of elders of our great party after December 17, 2022.
Remember the sun will surely rise whether the cock crows or not on the 18th of December 2022 after our National Delegates Conference
If the cap fits you then wear it
The great party NDC will surely be the winner
*T.T. CATERNOR *
(AMLAKPO GONG GONG BEATER's SON)
Thursday 24th NOVEMBER, 2022