I am a citizen and an NDC Zealot
I am the son of the Gong Gong Beater
Who must lead the NDC?
Do we Retain or Change?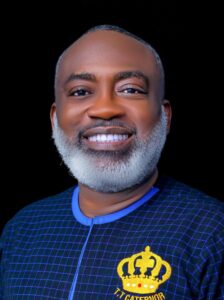 God already knows the end from the beginning because he is the ALPHA and OMEGA.
Anyway who can be that leader in the NDC. A leader is the executive of the other archetypes, and as such, is charged with making decisions. His ability to be decisive is rooted in two things. First, who he is and what he stands for; secondly that leaders core values centered on firm and unchanging principles.
The characteristics of the great leader are that; He is centered, decisive, lives with integrity, protects his realm and party, provides order, creates and inspires creativity in other, blesses the lives of others and finally leaves a legacy
DO YOU HAVE 95% of the above as you aspire into this leadership position? Look sharp.
Dear Delegate, you just came out of a hot contest in your Regional and Constituency elections. Your aim shouldn't be about friendship but who can get the job done for the NDC.
How do you evaluate all the aspirants individually based on the leadership skills and characteristics above? Bare in mind that all those aspiring have all been Government Appointees before and also some are in apex party positions now. Their past records are available for our perusals.
We must evaluate them based on what they have done in the past and what they have for us going forward as a party because NDC is going into the 2024 election.
Elections is about issues. They should tell us what they have done before and what they will do going into this DO or DIE Crucial election
Mr. Aspirant note that majority of delegates can be very funny. They hail you when they see you and especially when you liquidate them with cash too. They know very well in their hearts that they won't vote for you but, they will hail you high because of thier stomachs and insult you after the ballots have been counted.
Infact the late Sir John said "FEAR DELEGATES" so take a cue from those words. If you are going into a hot contest like this, please go with a two-jagged edged mind to win or loose.
If you are in LEADERSHIP you must read the signs on the walls and not what stomach direction people tell you because just a few people will tell you the hard truth.
An Igbo Proverb says that "A fly that does not heed to advice follows the corpse to the grave"
We need everyone on board after the contest so have an open mind going forward. The NDC needs you and your supporters going forward into 2024 because everyone contesting for a National position has some special qualities that will be tapped into the campaign strategies.
Remember the sun will surely rise whether the cock crows or not on the 18th of December 2022 after our National Delegates Conference
The great party NDC will surely be the winner
T.T. CATERNOR
(AMLAKPO GONG GONG BEATER's SON)
Saturday 26th NOVEMBER, 2022