PRESS RELEASE
2022 "It's All About You"
The Celebration Begins Tuesday February 1st 9AM AT Kotoko
Airport Accra Ghana
Come Out For A Meet & Greet, Interview, Gifts & Special Announcements.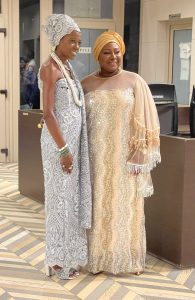 Development Queen Mother Returns To Ghana In Celebration Of 5 Years Of Service To The Ghanaian Community.
Princess-Trinity SatRa Born American Ghanaian Repatriate Titled Nana Afia Adorkor I Of Akim Kwamang Eastern Region & Mama Afiwa Dunyo I Of Kpando Konda Volta Region Is Returning February 1st, Just In Time For Black History Month.
"My People Didn't Fall Out Of The Sky Into Cotton Fields & Sugar Plantations. We Come From A Rich Royal African Heritage. For Our Benefit & That Of Our BrothRas & SiStars In Africa We Must Reconnect"
1MamaAfrica As She Is Known Throughout Social Media Has Truly Been Busy Over Her 5 Year Queenship.
Helping To Build Schools & Clinics As Well As Providing Jobs & Education For Ghanaian Youth.
She Says Ghanaian Development Must Come From Home & Abroad. Her Leadership Has Encouraged Many In The Diaspora To Choose Ghana As Their Repatriate Destination.
As The Founder Of The CHESS Foundation A Ghanaian NGO & An International Non Profit 1MamaAfrica Is Building A Worldwide Brand Of Community Development Through Repatriation & Youth Entrepreneurship. With Chapters & Projects In USA, Ghana, Nigeria, Jamaica & Ethiopia.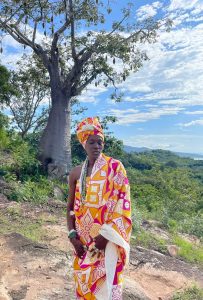 Learn More About 1MamaAfrica & The CHESS Foundation @1MamaAfrica.
Call Or Email For Scheduled Interviews +1(904)614-6900 USA WhatsApp
(050)941-6900 Ghana
MamaAfrica@1MamaAfrica.com or theCHESSfoundation@yahoo.com
Source: Ghanapubliceye.com