Aspiring Broadcasters and Journalists can now see their dreams come true in just 12 months (1year) of intensive theoretical and practical lessons dubbed "the Senator's Class".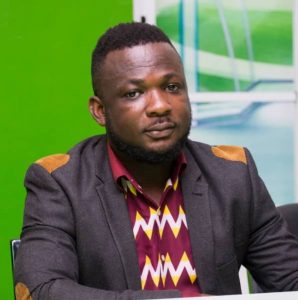 This exclusive and exceptional class is to equip prospective students adequately to earn an internationally approved and accredited Diploma in Journalism and Media Studies leading to admission into level 300 of the University to do a top up degree.
The Senator's Class is organised by Cosby Media Training College a subsidiary of Cosby Media Consults, a Media company into Media Training, Publicity, Advertising, Radio and TV commercials and Concepts , Event Planning and Organizing, MCing Services and Media Consultancy. The Company is owned by Mr Collins Boateng known in Media circles as Cosby the Senator and by Media Students as Sir Cosby.
Prospective students will enjoy lessons in
Broadcast Journalism,
Newspaper Reporting,
Media Law and Ethics,
Sub Editing,
Freelance and feature Writing
with Intensive Practical courses like
General Radio and TV Presentation
News Writing/ Reporting/Anchoring(English and local language)
Sports Presentation, Production and Commentating
Basic sound and video recording and Editing.
Why Prospective Students should join the Senator's Class
Get internationally approved and accredited certification.
Academically and professionally tailored course
experienced and Practicing lecturers
Cost Effective and value for money
Affordable fees and unbeatable flexible terms of payment
Conducive lecture environment.
Regular on the field trips and visiting lecturers
3 months monitored attachment assured
Opportunities for job placement
Prospective Students should pick forms at kasoa Old Barrier first floor of Ecobank Building (JK Owusu plaza) or call the Senator on 0242106131, 0264249408