The magnificent mixed genre artist now, ShaunDem is releasing sooner his most awaited new single dubbed 'Happy Yourself'.
The song is set to be out in the air on Sunday, November 20, 2022.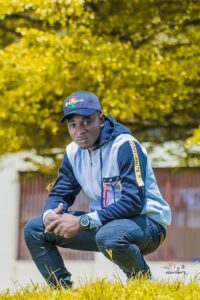 This hit song is loved by all due to the content of the message it carries, which portrays, one has to give themselves a break in whatever they do, and have a feel of life, fun and enjoyable moments from what they've toiled for. 'ShaunDem' is produced by by Willis Beatz.
There's a feel of typical Fante and English dialects in the song which makes it so exquisite.
'I'm a mixed genre artist. I do everything once it's music and as such music consumers are yet to experience my other versions.
'I feel it's a Christmas season, and that's when people can actually take a break to enjoy their successes. 'He said this about the timing of the release.
Check him out on all digital platforms and social media, ShaunDem' for his new banger and more interesting songs from this wonderful hardworking artist.
Source: Ghanapubliceye.com/Camara Jamie Winter (CJ Winters)