The National communicator for the National Democratic Congress (NDC), Lawyer Sammy Gyamfi has voiced out concerns on how the New Patriotic Party (NPP) continues to misuse public funds extravagantly while the country is experiencing extreme financial difficulties.
"Folks, it is infuriating to note, that the Akufo-Addo/Bawumia/NPP government continues to waste the Public purse on opulence and extravagance, at a time Ghanaians are experiencing excruciating hardships and are being slapped with a raft of draconian taxes in the 2022 budget statement."
Mr. Gyamfi expressed his displeasure with the presidential delegation's luxurious lifestyle in Atlanta, Georgia, from November 29 to December 2, 2021, in a Facebook post.
"We are just learning, that government plans to blow a whopping US$73,395 (GHS470, 000) on hotel Accommodation alone for the Presidential Delegation to Atlanta, Georgia from 29th November to 2nd December, 2021. The Accommodation cost for our President alone (Presidential Suit) cost the poor tax-payer a colossal US$8,000 (GHS51, 200) per night, evidence of which is attached herewith".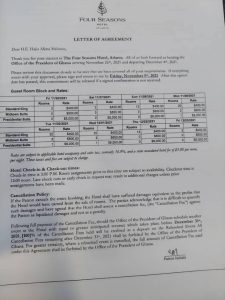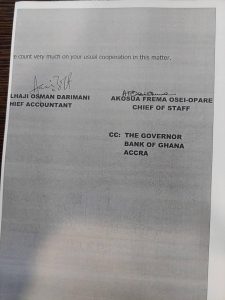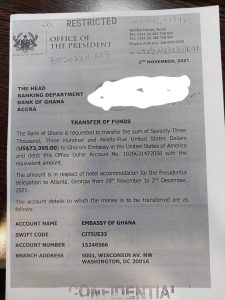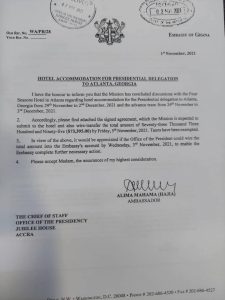 How can government expect the Ghanaians, including the poorest of the poor, to pay a Bawumia tax (E-Levy) of 1.75% on momo transfers, bank transfers, inward remittances ("Borga" tax), merchant payments among others, just to finance our President's insatiable taste for luxury and ostentation.
This is an insult to the sensibilities of suffering Ghanaians. I weep for Ghana, he added.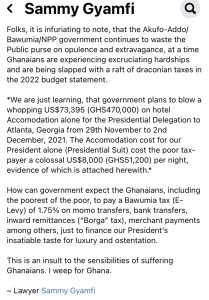 Source: Ghanapubliceye.com/Jennifer Owusu