The member of parliament Dr. Clement Apaak, for the Builsa South Constituency, has stated that changing the old curriculum abruptly is not prudent since the new curriculum must include all of the necessary materials for an easy, smooth, and effective transition.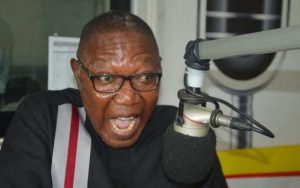 On Monday, September 6th, Mr. Apaak, speaking on TV3's Newday morning show about the lack of textbooks in schools, emphasized that the process of changing the curriculum should have been done in such a way that the old curriculum could have continued to be used until the new curriculum and its required materials were ready.
" To be honest and truthful, the implementation of the new curriculum was what precipitated the current challenge, some of us have argued even that it wasn't prudent to just bring to a sudden halt the old curriculum, when in fact the new curriculum materials has not been developed ".
"The process should have been done in a way that wouldn't be where we are, it could have been an overlap. The overlap could have been the old curriculum still being in used till the time when the material and everything is properly mobilized".
Mr. Clement Apaak thus indicated that, despite teachers' best efforts to supply students with necessary materials, teaching is difficult without text books.
"The teachers are doing their best to try and keep teaching and learning going, but even teachers will tell you and admit that although they are trained, they are properly prepared and they can always go out of their way to put together the needed material to enhance teaching and learning, they themselves are constrained with disadvantages with the unavailability of text books".
He disclosed that a minister stated that the textbooks would be available in three months, and that was two months ago, therefore he expects them to be ready next month.
Source: Ghanapubliceye.com/Jennifer Owusu