Mr Oliver Mawuse Barker-Vormawor, the convener of the Fix the Country Movement, has expressed his delight at the news of Guinea's military takeover.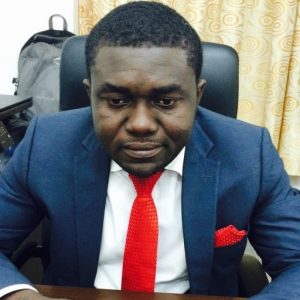 Barker-Vormawor, who is also a private law practitioner, claimed in a series of Facebook posts "Neho! I welcome the news of a military coup in Guinea".
"Still waiting on confirmation of its success.  Hopefully a new transition process is put in place quickly.  Guinea shall work again."
According to another comment, "If only the People of Guinea had fixed themselves, all this won't be happening!
"Ghanaians, let's please fix ourselves. We don't want any one to have any funny ideas.
"The 1992 Constitution shouldn't be changed through the barrel of the Gun! It should be changed through our voices.
"No soldier can take away our sovereign right to decide the fate of our constitution. Neho!

He stated, "I don't understand what is going on. Are the people of Guinea welcoming this illegal coup?
"Have they not read the insults on my Facebook page?
"A section of Ghanaians know Guinea better. They should listen to us la. Neho!
"If a Coup must be done in a pandemic, it must observe COVID-19 protocols. Masks up ✅
"You can't make a coup like you are organizing Sir John's funeral. What is that?  ? percent for Guinea Coup."
Meanwhile, in a statement released on Sunday, the Economic Community of West African States (ECOWAS) denounced the situation in Guinea.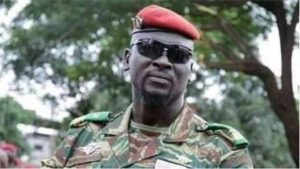 "ECOWAS demands respect for the physical integrity of the President of the Republic, the Professor Alpha Condé and his immediate and unconditional release as well as that of all the personalities arrested.
"It also demands the return to constitutional order on pain of sanctions. ECOWAS reaffirms its disapproval of any unconstitutional political change.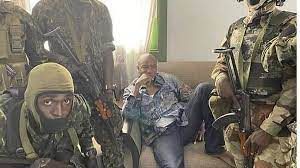 "She asks the defense and security forces to remain in a posture. Republican and expresses its solidarity with the Guinean people and Government," the communique signed by ECOWAS Chair, President Nana Addo Dankwah Akuffo – Addo said.
Soldiers emerged on Guinean national television, claiming to have dissolved President Alpha Condé's administration.
The Presidential guard, however, repelled the attempted coup, according to the Defense ministry.
This comes after hours of intense gunfire near the Presidential Palace in Conakry, the capital.
North Tongu lawmaker Samuel Okudzeto Ablakwa commented on this in a tweet, saying that if African leaders do not act rapidly to correct societal wrongs, the period of military takeovers may return.
He added that circumstances that create fertile ground for coups are growing in most African countries, a scenario that he believes must be addressed urgently in order for these countries' democracies to survive.
Military takeovers are fueled by an unjustified desire for a third term, corruption, unemployment, poverty, constitutional manipulation, the ruling elite's profligacy, and impunity, according to him.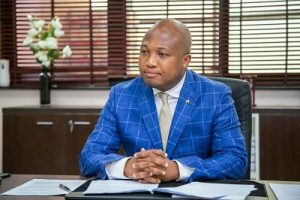 "The disturbing developments in Guinea which comes after a similar undesirable military interventions in Mali, Chad, Sudan must remind African leaders that the coup era of the 1960s and 80s may sadly returned if the unwarranted thirst for third term, corruptions, joblessness, poverty manipulation of constitution, profligacy of the ruling elite And ANKED impunity are not curbed.
"Instead of waiting late in the day to hearten sanctions on failed democracies and cub regional blocs such as AU, ECOWAS, SADC and EAC should be boldly proactive in calling out their peers on the wrong track and demanding good governance that meets the expectations of the masses, particularly African youth."
Source: Jennifer Owusu/Ghanapubliceye.com