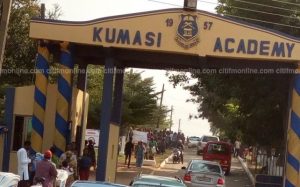 I am a citizen
A scribe and a native of Amlakpo
The National Council of Parent-Teacher Associations (NCPTAs) have added their voices to concerns about the GES' plans to re-open schools.
Why the rush to reopen schools when the country is challenged with an exponential rise in confirmed cases of Covid-19
Has the Ghana Education Service thought through the decision to reopen schools?
Has the Ghana Education Service anticipated the snag the country is likely to face if schools reopen? I doubt.
Does the Ghana Education Service have a Master Plan or Blue print of inventiveness about reopening schools?
I sighted a Press release from NCPTAs dated 20th May , 2020 on the proposed school reopening in which serious concerns were raised by the mouth-piece of parents of pupils and students.
The NCPTAs proposed that the Ghana Education Service should not be in a hurry to reopen the schools in the wake of this pandemic.
The NCPTAs also cautioned that Government and GES should be mindful of the disease that doesn't have a cure and rather monitor the rate of infection up to about August or September, 2020.
Is the Ghana Education Service an island on its own? No.
The decision to re-open schools should be made in consultation with stakeholders, parents and local public health officials.
Does the GES have a disinfection mechanism to disinfect schools, students, staff and visitors?
Does the GES have a scheme to provide stimulus insurance package for teaching staff, non-teaching staff, pupils and students?
Does the GES have a medical emergency system in the schools? Are the sick-bays appropriate and ready?
Will the GES be able to discourage staff and students from gathering or socializing in schools? What about eatery places like dinning halls?
Does the GES have an alternative for extracurricular activities such as after-school
student activities and sporting events?
That's a tall order that the Ghana Education Service will have to consider before thinking of reopening schools
As of today, 23rd May 2020, available data and science from the Ghana Health Service clearly show that Ghana's Covid-19 cases is rising exponentially with current numbers at 6683 cases and 32 deaths.
The NCPTAs have spoken vehemently and given reasons why reopening of schools would be dangerous and would rather expose our teachers and children to the Coronavirus.
They have actually put Ghanaian citizens first; and I applaud them. They maintained that lives of teachers, students and other school workers may be at risk due to the difficulty in maintaining social distancing at schools. This is a fact.
Ghana Education Service, have you thought about providing all these things in the schools?: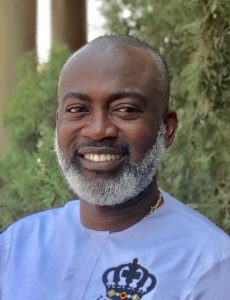 Constant availability of clean running water
Availability of alcohol-based hand sanitizers
Also face/nose masks and general hygiene logistics for pupils, students, school workers, teachers and lecturers.
I beg your pardon, Ghana Education Service should think twice before they plunge us into an abyss.
I believe there is an ulterior motive to this plot to re-open schools to favour something else? Your guess is good as mine.
Could it be that a group of people want to hold thier Presidential and Parliamentary primaries?
Let me ask Ghana Education Service this question about the WASSCE 2020.
Which of the tracks will be the first to re-open? The green track, the blue track, the yellow track or the red track?
Will the examinations be done in sequences too, because my nephews and nieces are at home now and I need to know how their examinations will be written when the schools reopen.
Ghana Education Service, watch-out because ANGRY PARENTS are standing
TT Caternor
La Dadekotopon