She comes with the name Worshiper Yvonne but privately known as Yvonne Nakoja. She is a fast rising and multi talented Gospel singer and a song writer as well.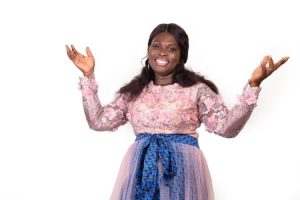 Even though Worshiper Yvonne is a new artist but pundits and music lovers haves tipped her as one of the most promising Gospel musician this country can look out for. She's got all what it takes for an artist to go worldwide. Her song writing skills, her vocal delivery, her stage antics, her personality and among all, her humility and composure out there testify Yvonne is here to make a mark.
Worshiper Yvonne currently has one album to her credit. The album has 10 tracks with the title "Nyame Kase3" and other tracks such as ; Jesus in My Boat, The Storm is Over, Nyame Bebree, Anidaso, Pressing On and a varied of spirit filled worship medley. Most of these songs if not all, were written by Worshiper Yvonne. The songs were however programmed, mixed and mastered at soundz Kitchen studio under the able leadership of Engineer Stephen Tetteh.
Worshiper Yvonne had the rare privilege to feature her God Father in music, legendary and ever green Rev. Alexander Bruce- Ghartey known in the Gospel music industry as Uncle Ato on her track "Nyame Kase3"
Speaking to Worshiper Yvonne, she told www.ghanapublicye.com that her Motivation in the music ministry is more of a calling.  According to the Gospel Minister, she sees her worship ministry as a way of getting people connected to their Maker. The passion, drive and joy of seeing people connected to their Maker through the power of worship and music are what inspires and motivates her to work harder.
Worshiper Yvonne who is married to Pastor James Nakoja the Lead Pastor of Assemblies of God Ghana, True Worshipers Sanctuary located at Ocean View – Dunkunah behind the West Hills Mall in Accra, added that, her expectations are that, the many Gospel singers in the industry will do things led by the Spirit of God to distinct them from other secular musicians. Should Jesus tarry, she hopes to use her talent to affect the world globally.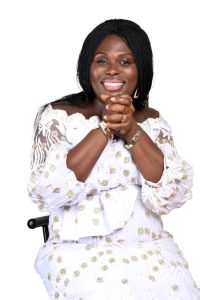 Worshiper Yvonne therefore employs all her fans and followers to help, support and drive her brand by visiting her social media handles and sharing same to their friends and love ones.
Facebook: Worshiper Yvonne Ministry
Instagram: Worshiperyvonne
Twitter: Worshiperyvonne
Youtude: Worshiperyvonne
Email: worshiperyvonne@gmail.com
Source: Ghanapubliceye.com