Renowned female gospel musician Empress Gifty has added her name to some few celebrities who have made donations to vulnerable people living in some communities in this Covid-19 crisis.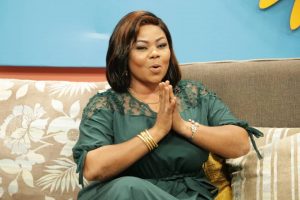 She happens to be the first Gospel musician to take this step. She made this donation on behalf of her Empress Gifty Foundation to the people of Kpone Katamanso Constituency today where her husband Hopeson Adorye is a parliamentary candidate for the ruling New Patriotic Party(NPP)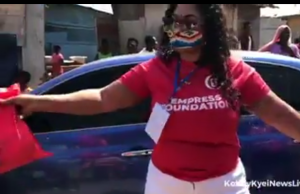 Together with her Empress Gifty foundation, she donated foodstuffs, drinks, water, hand sanitizers and alots of stuffs to the Kpone kantamanso constituency to at least give them hope in this crucial season where alot of people will need support from others.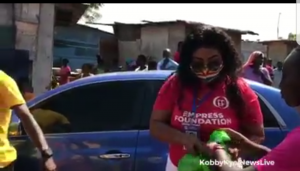 According to the multiple award winning Empress Gifty, it was soo emotional and thus, feels soo great to give back to the community in times like this. "In times like this, you get to understand why God lifted and blessed you. I believe we were blessed by God to be a blessing to others. I feel so privilege to be able to also stretch a helping hand to others who will need my help. I will do my best to give back to society what the society gave me through God's favour" Empress expressed.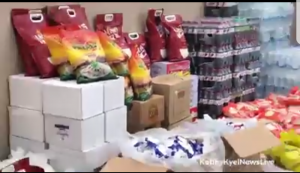 Empress Gifty thanked  Leejaylooks, Abeiku Santana, Special Ice Company and Airport West Hotel, Obibini Black Man Company, Mr and Mrs Sletch for their immerse support towards this project. She added that she will continue to do this every  day till all is over, however, she will will need your help inorder to cater for the needs of others who will need them more in this era.
Kpone Katamanso Constituency is the first place she decided to start with but other places will also benefit from the foundation.
God bless us all
Source: Nana Franca