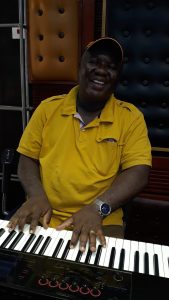 There is an ongoing debate about music producers,programmers, technical producers, instrumentalists, sound engineers etc about who is the best. Very interesting.
It all started yesterday after the JQ and Appietus Appiah Dankwah battle on the social media which was very unique to entertain fans in this lockdown era.
I am not on Instagram and Twitter so, didn't follow the trends but, i am proud that these two guys are talented ones that i discovered, trained and brought them to the field of music production, technical production and basic sound recordings and engineering.
The two knew how to play keyboards and other instruments before coming to me so, i didn't teach them how to play keyboards.
Let's learn something here.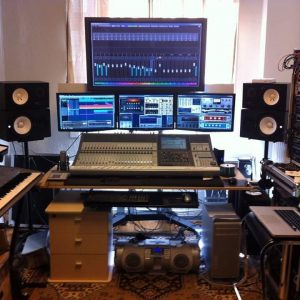 Prior to the discovery of using PC'S to program music, most of the recordings were done with real time(analogue)recording equipment like mixers,recorders and tapes. Music was recorded directly on to tapes on multi tracks starting from 4,8,16 and 24 track.
Most of the recording engineers in those times were very good technically without some of them necessarily knowing how to play any instrument. It was the introduction of modern day keyboards such as the DX7's and MIDI in 1983,that most instrumentalists especially keyboardist,started incorporating their skills into recordings and mixing.
One of the few people who got accustomed to technology in music production and exporting some here started from 1989 when Atari Computer had been introduced. Here, i must acknowledge the following people who started the use of Atari in Ghana. Nat Fredua,Charles Amoah, late Jon K,Nana Boamah of Ark Studios, the late Kwasi Yobo,Sami Helwani,Kojo Antwi,Bobby Ayisi, late Nana Danso Abbeam,Zapp Mallett, George Abban,late Willy Roy etc.. Yours truly started using it in 1990.
Wasum ay3 wo d3. Send me Vodafone data to continue the story. Stay tuned.
Pictures.
The studio that produced a lot of talents including JQ, Appietus and hundreds of their kind.
The Atari Computer which was used as a sequencing tool to provide music from the late 80's to the early 2000's. It was superb!
My future dream studio
#musichistory
MODERN MUSIC PRODUCTION IN GHANA,THE GENESIS 2( THE 90's)
Wow! Thanks to all those who read the first episode of my series of music production in Ghana. Let me indulge you, get glued to your Facebook and let's go!
In part one, i made mention of some people who were at the helm of affairs at the start of modern day recordings
Notable among the personalities were Sammy Nukpese of Roots Anabo studio at the Zongo Junction, Mataheko Accra, where a lot of computer music programming were done. I remember Aboagye Asiamah renting a keyboard from me which was used to program "abusua kyiri 3ka" by Samuel Owusu, the late Forster of Elephant Walk studios who was a great guitarist and a keyboardist.
One person who stole the show in programming was Orignal K. K. Kabobo. In the whole country, he was the only person who knew how to use a drum sampler to program drums. He was the hottest cake. Then came Kwaku Boateng an old student of Achimota school, who was a singer but became one of the known faces of Atari Computer programming through his mentor, late Kwasi Yobo.The softwares were notator and cubase.
We cannot forget the likes of Ohene Dokyi(Shegelege),Dompreh in Kumasi, Chief Kwame, Abi Mensah, Panji Anoff, Kwadwo Akwaboa,Trickie Joe,Ras Malenzie, TVO Lamptey,Odasani Offei,Edmund Kwafo Offei etc.
In 1990,an event was held at the Trade Fair Site named PAFAM 90. It was an exhibition of music technology and other essentials and a concert was staged where Jermaine Jackson was invited. He was a brother to the late Michael Jackson. Among the performers were, Kente band,Lokal Krysis, Amakye Dede and others.
In part 3 ,i will talk about the technical production, emergence of new studios, I have reserved great names like Mr Francis Kwaakye, Samson Quainoo, Wilson, Emmanuel Adjetey,Azonko Simpi, Lakai,De Graft,Torsu Tse,Bilson, Kofi Andoh,late Kroppa Akuffo,Zola,late K K Dua of Kay's Frequency, CHM studios, etc.
If you want to know more, get me more data. Lol
#musichistory2
Source: Ghanapubliceye.com