The Hon Member of Parliament and former Dept Minister of Education Samuel Okudzeto Ablakwa has set up a program meant to help his constituents living in and around the North Tongu Constituency who may need a helping hand in the fight against Covid-19 pandemic.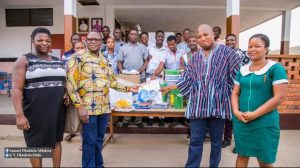 Below is what the Hon Member of Parliament Ablakwa posted on his Facebook wall.
"My beloved constituency has initiated what we are calling the North Tongu Lockdown Support Programme (NTLSP).
The NTLSP's objective is to extend a helping hand to any person from the North Tongu Constituency living in designated lockdown areas who might either be in some form of distress or may require urgent assistance due to the possible negative impact of the current lockdown.
Such persons in need of our assistance should call the following numbers:
0247382572, 0246507817 and 0249136393.
Obviously, for judicious use of resources, accountability and to prevent abuse, those who call for support should be ready to undergo an efficient but swift process of identification, verification and request approval scrutiny by the NTLSP Committee.
I wish to thank our own distinguished Professor Emmanuel Netsey-Afedo who has graciously accepted to coordinate a fundraising effort to meet the objectives of the NTLSP.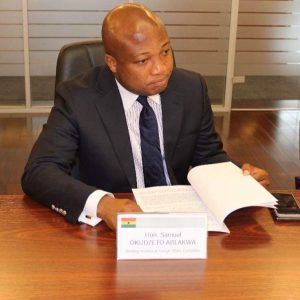 Prominent constituents, well wishers and friends of North Tongu who wish to make donations or support this initiative beyond the seed money I have provided should contact Prof. Netsey-Afedo via: 0244801025 /+45 50165884/enafedo@yahoo.com
We lockdown together, we defeat COVID-19 together.
#StopTheSpread
#StayHome
#SafeHands
#NorthTonguRising"
Source: Ghanapubliceye.com