There has been a lot of questions concerning the body curves of some female celebrities as most people find their body shapes unbelievable and unusual.
Actress Benedicta Gafah has been one name that pops up almost every time this topic comes up.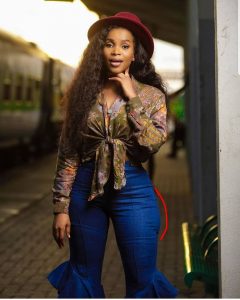 In recent times the actress has been subjected to trolls and speculations of her wearing hip pads when a photo of her surfaced on social media.
All tongues went hard on her with comments and critics as the usual curves of the actress was drastically reduced in the photo.
Well actress Benedicta Gafah has dropped another photo in a seamless bamboo shaped wear with her huge body curves.
Looks like the beautiful actress wants to prove her critics wrong.
https://www.instagram.com/p/B9Bq3RNnWr3/?utm_source=ig_web_copy_link
Written By : Pamela Abaah ( Mz Pamzy)