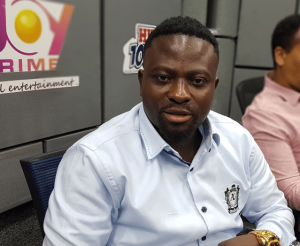 Ghanaian gospel musician who has been in the music industry for a long time now, Brother Sammy, in an interview with Pendream TV's Mz Pamzy has revealed that the death of High life artist Kofi B whose unfortunate incident happened on Sunday, 2nd February 2020 in Cape Coast has left him in great fear and pain.
He stated that as artists traveling and spending days at hotels and elsewhere to perform is part of the work and if a colleague could loose his life during such times then it is very painful and terrifying as he thought of what one would do when found in the same situation.
He further explained that he had a personal relationship and was very close with Kofi B , sometimes the high life artist stays at his house when he visits Kumasi that was why he put together a tribute song titled Damirifa Due to pay his last respect and honour his colleague..
The song which was done in the Ghanaian high life style has gotten many comments which some people suggesting the gospel artist to switch to high life instead of doing gospel, responding to this, Brother Sammy made it known that he can not stop doing gospel as it is God who holds and since the talent he has is from God, he is just giving it back to God.
 Adding that, it is only Daddy Lumba and Amakye Dede that can challenge him when it comes to high life because he is good in that genre and can not be beaten, there has been another tribute song for Kofi B by All Stars. The song which was produced by Nana Kwaku Agyeman featured  Pat Thomas, K K Fosu, Nana Agyeman, Kaakyire Kwame Appiah, Kofi Nti, and others from the high life genre and Obaapa Christy, Evangelist I.K. Anning from the gospel genre.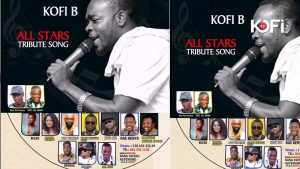 When asked his thoughts about the song Brother Sammy said it was a nice song but considering the number of people who were on that song and comparing both songs his Damirifa Dua was better than that of the All Stars.
The gospel musician went on to add that he was not invited to join the All Stars song because his song which was already out was actually better and they knew he would had stood out with his verse if he was part but not being on that song does not bother him because he has learnt to be alone.
Brother Sammy is a Ghanaian gospel musician who owns hit songs like  Nipaa Fuoo, Zero to Hero Etc .
https://youtu.be/ukDTT7gewHc
Written By : Pamela Abaah