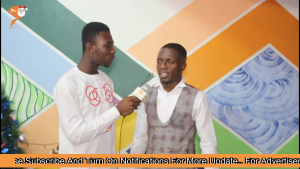 Prophet Blessing on Sunday the 25th of January 2020 held a thanks giving celebration for Stephen Nyameke, the blind young star of Nsroma season 2 who came 5th in the compitition at his church to celebrate how far the young star has come.
The celebration which took place at Christ Faith Over-comers Chapel headed by Prophet Blessing saw an amazing performance from the young star Stephen Nyameke when he took the church through hours of praise and worship and also a ministration with two other blind friends.
The Prophet after the celebration told Ghana public eye reasons he decided the have a thanks giving celebration for Stephen and also made some deeper revelations of plans he has for the young man towards his musical career. According to the Man of God, he met Stephen at the Akropong School For The Blind where he went to make donation to the school. The young man performed at the donation ceremony and it caught his attention, "I saw a star in him when he performed" he said.
He then decided to sponsor him through Adom Tv's Nsroma Competition and beyond since he had qualified to be part of the competition at that time, "I gave him some money there and promised to give him more every week for his upkeep and through the competition" he added.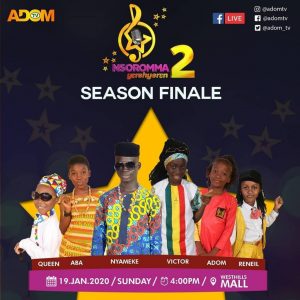 He continued saying that he wasn't impressed with the position Stephen got in the competition since they really spent money and voted thoroughly not only in Ghana cedis but also pounds, he expressed that they felt cheated and it even made Stephen cry extremely but also expressed joy and appreciated Adom Tv for giving Stephen Nyameke a huge exposure and making people see how talented he is.
He revealed that, he has big plans for Stephen Nyameke and his musical career and is ready to do anything for the young star to progress and go higher. He said that the star will be releasing his new single very soon and he is willing to sell his car to help promote the song, according to him the song is an amazing song and will surely be one of Ghana's favorite when its properly promoted thereforer he is ready and willing to sell his car to help shoot a video and promote the song. "I am selling my car to push his song, because there is something in the young man that needs a push" he said.
He concluded saying that he would like to be regarded as Stephen's Sponsor and spiritual father since he anointed Stephen himself and is taking care of his expenses.
Prophet Blessing is the founder of Christ Faith Over-comers Chapel located at Mallam Gbawe Cemetery .
Written By: Skirth Madona