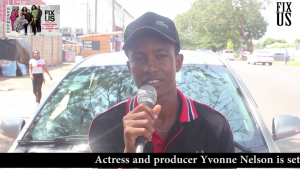 Richbowy Fred Aka I Want To Marry Yvonne Nelson after the recent buzz of wanting to marry Ghanaian actress  Yvonne Nelson goes a step further to convince people on the street to attend the premiere of her new movie "FIX US".
In a recent video he posted, he was seen asking people on the street what they think about Yvonne Nelson and convincing them to buy tickets to her movie premiere.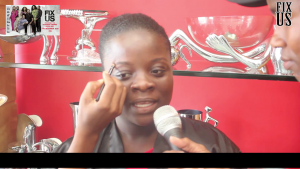 The movie directed by Pascal Amanfor and Produce by Yvonne Nelson features actress Yvonne Okoro, Prince David Osie, Alexandra Amon, Yvonne Nelson, Michelle Attoh and many more is set to premiere at the silver bird cinema Accra mall on the 6th of December 2019.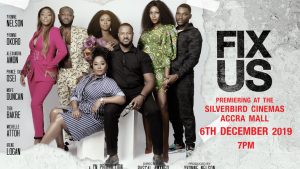 Richbowy Fred is still in his quest to marry Ghanaian supper star actress Yvonne Nelson and will do anything to make his dream come through.
Story By : Alex Nanayaw Odeaba Ayidan (skirth madona)