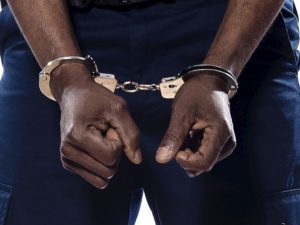 The Police Administration has Forbidden a Police Officer at Manso Datano in the Ashanti Region for allegedly raping a suspects in custody's wife. He has also been arrested and detained.
The Police officer is said to have raped the victim several times in a night after providing accommodation for her at the police station.
According to the victim, she came to Ashanti Region for the first time to seek bail for her husband in custody. This made her stranded and had no where to sleep since the bail wasn't granted that day.
The police officer then offered her a place to spend the night and that is where he forcefully slept with her severally till morning, she narrated her agony in a radio interview on Kumasi based Nhyira FM.
The Ashanti Regional Police command in a press statement said that they have taken note of the victims story and they have started investigation and will communicate any updates to the general public in other to make justice prevail.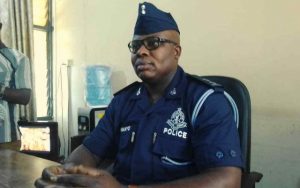 The press statement, signed by Assistant Superintendent of Police (ASP), Mr Godwin Ahianyo said the Ashanti Regional Police Command will not protect officers who involve themselves in criminal acts as it is the policy of the Inspector General of Police and the Police Administration.
"We are by this message advising the victim to report immediately to the Regional Police headquarters to assist in the investigation," the statement said.
Story by : Alex Nanayaw Odeaba Ayidan (skirth Madona)