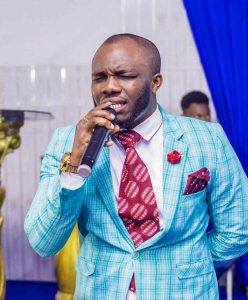 The most Awaited and Talked about concert is finally happening on the 1st of December 2019.
This event by Oheneba Clement Ministries is set to happen this December as it features Great Gospel Gurus like Frances Amoh, Joyce Blessing, Obaapa Christy, Rose Adjei, Abena Serwaa Ophelia etc.
Sunday 1st December at the Positive Gospel Auditorium 3pm will be the much awaited concert.
Oheneba Clement known for his authentic Gospel music and style has promised an amazing performance and show for all attendees.
Admission is free.
Oheneba Clement owns hit songs like Mmrane Se wo and many more.
By Alex Nanayaw Odeaba Ayidan (skirth Madona)