''All that glitters is not gold'' How can this statement be related to that of Lady Prempeh in her hay days? The renowned female gospel musician Lady Prempeh has made a statement that has actually shocked the entire followers of Ghana music including gospel music lovers in a video making rounds.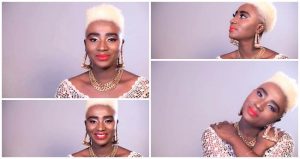 The Mekaekae hit maker Lady Prempeh has said in an interview that, she has seen and tested poverty even at her pick days as a gospel star. She said this to the host of Gospel Corner on Pendream TV, a channel on YouTube. According Lady Prempeh, things have not been easy with her at all in her career.
Speaking to Stephen Kenneth Nakujah, the host of Gospel Corner on Pendream TV, she said, she's been doing professional music for about fifteen years now and has gone through a lot. ''If you are not closer to someone, you may not know the root of the person. I have passed through pain, attacks and a lot of tribulations. It will surprise you to know that, at the time, I was making it big in my music career, when my name was a house hold name, very popular to the extent that, everywhere I go, people hail, come closer for autographs, that was the same time I was very hungry and didn't have money to even buy food to eat. Money to even pick transport was a problem'' she emotionally narrated.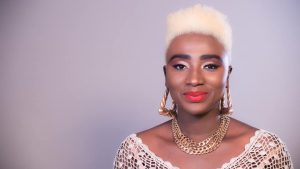 According to her, what really caused that was the fact that, at her time, people did music just to see themselves on TV and to be on radio. People never mind of what they will profit from the music and so it was the Executive producers who used to milk them of the proceeds that came out of their work.
She added that, it is by the Grace of God that today, she has found a life for herself and doing well in life as compared to previous.
The gospel diva Lady Prempeh has released another banger from her album which is still under preparation titled ''Mekaekae''. Many positive comments have been made on the Mekaekae video. A video that packed more than twenty renown gospel musicians including some media personnels in it. It is on the same album that the track MeFre Yesu which featured Kuami Eugene will be on and Enka ho Da.
Source: Ghanapubliceye.com