The long awaiting gospel album launch of the fast rising gospel artist Paul Wambantem is set to be held just tomorrow 17th November 2019 at the Liberty Assemblies of God at exactly 3pm.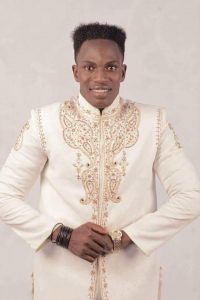 The launching that has become a talk about event on social media and beyond is dubbed "Gargantuan Album Launch". It will see alot of industry players coming to grace the occasion. The launching became a talk about show as a result of the number of artists billed to perform on the day. Over a hundred musicians have been put on.
Many have wondered how all these artists will be able to perform on the day looking at the time frame. But speaking to Paul Wambantem, he told this reporter all arrangements have been made to see to it that any single artist billed to perform will mount the stage perform, including those whose names were escaped on the poster.
The title of the album is "Amegahoho", it featured Brother Sammy. It has other songs like Ebenezer, Akpetor Yesu among others.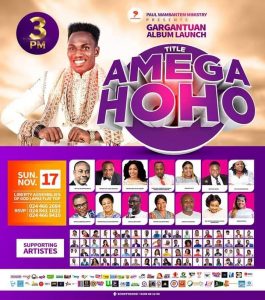 Everybody is invited to see this gargantuan Album launch.
Source: Ghanapubliceye.com