The former National Organizer of the opposition National Democratic Congress (NDC) Opanyin Yaw Boateng Gyan believes that, the lost of his party in the 2016 General Elections was a disgrace to the party.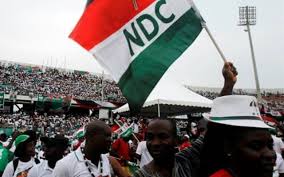 He made this accession whiles granting an interview on Okay FM this morning (23rd March 2017) on their ''Ade Akye Abia'' sociopolitical show. He told Kwame Nkrumah Tikesie that, he has observed the history in Ghana's elections, seeing a most political parties falling down but that of the NDC in 2016 is a disgrace and dishearten.
''We need to be honest and search ourselves and know what really happened and what really cost our biggest fall because I can't really phantom the disgrace that we have put our party. We had the most sellable candidate, a candidate that had done what no Government has not been able to do in our fourth Republic. So with such a candidate, we shouldn't have lost with this margin and I think the National Executives didn't help the party and the President'' Yaw Boateng Gyan revealed.
Source: Ghanapubliceye.com