Ghana's reigning Dancehall King Charles Nii Armah Mensah Jnr aka Shatta Wale has said Facebook is the reason he is where he is today.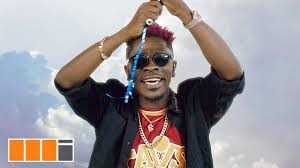 He made this statement through a Facebook live streaming purposely to say a very big thank you to Facebook and the owners of Facebook Mark Zuckerberg for creating this big platform for people like him to showcase his talent to the world at large.
According to the multiple award winning Dancehall musician Shatta Wale, when society neglected him and thought he had nothing to offer and when some people doubted and challenged his ability to make it in life through music, Mark Zuckerberg founded the most vibrant social media platform facebook which became a tool for people like him Shatta Wale to ride upon to come to the top.
''I just want to thank Mark Zuckerberg for giving me an opportunity to explore my talent. People who don't really know who Mark Zuckerberg is, he is the owner of Facebook. I just want to tell facebook that they've really been good to some of us and had served as a point of contact to my career. Facebook has really made me the star I am today. Once upon a time, when we all thought radio and TV stations were going to make us stars but through facebook, I have become a worldwide star and getting calls all over the world. Through facebook thousands of people around the world download my songs whenever I put them on my wall. Through Facebook MTV Base has recognized my music, through facebook Chanel O Africa, Trace TV and in fact, a whole lot of places. And so I just want to tell Mark Zuckerberg that he should continue to do his best for us in Africa and Ghana to be précised because a lot of the youth over here need it to also explore their talent'' Shatta Wale revealed.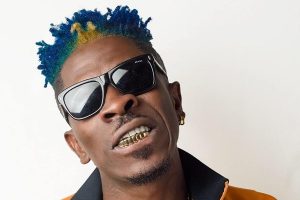 ''I don't really know how to say thank you to facebook but I have always told myself that when I get to America, I will find their office just to go say thank you to them. In fact, already, I was an artist who wanted the world to know about me but through facebook, I'm everywhere. In Jamaica where I want to persue my career since I am a Dancehall artist and I feel I need to be recognized in a market where the genre of music I do reigns.
Going there can give me the opportunity to future an artists like Javinci, Alkaline, Shun Storm and am using facebook to reach out to these people. I really appreciate facebook because this particular platform shouldn't be taken granted. Now I am a big artist who has made a lot of money to cater for myself and family. I own a lot of properties through facebook and it has made me stronger than ever. I want the world to know that this is one of the platforms that anyone can use to push himself or her career and product, I was very happy when the live video streaming came up. Now we can meet friends live on video. I entreat everybody to take the opportunity to utilize it since I am a living testimony. Musicians across Africa should use facebook to showcase themselves to the world so they can be recognized. I have tried it and it has worked for me. Once again I want to say thank you to Mark Zuckerberg and his and partners for this wonderful platforms. I dedicate my song ''Open and Close'' to you.
Source: Ghanapubliceye.com