The Managing Editor of the Insight Newspaper and social Commentator Mr Kwasi Pratt Jnr has commended and congratulated Hon Communication Minister and Member of Parliament for Ablekuma South Hon Ursula Owusu-Ekuful for proving most Ghanaians wrong with her saddened change of behavior and the kind of maturity she exhibits when speaking in recent times. Ghanapubliceye.com reports.
Mr Kwasi Pratt made this statement on Peace FMs Kokrokoo morning show whiles talking about the feud between the Gender Minister Madam Otiko Afisa Djaba and the Northern Regional Chairman for the NPP Mr Bugri Naabu. In an attempt to throw some little advice to all appointees of the Government not to allow their position to swallow their good side, Mr Pratt said, the appointees should always make sure they remain humble or remember their position is not permanent.
''Sometimes, these politicians make me wonder if they don't know political appointments are only temporal. The President can just wake up one day, thank you and disappoint any appointee any day, any time. I know of a politician who was appointed for only under 48 hours and was disappointed under President Rawlings. He was the information Minister. And so, I don't know why one will allow himself to be drunk by his position. There is this Minister I want to talk about, Ursula Owusu. In fact, I don't know what to say about her. I am so proud of her. She has succeeded in proving all Ghanaians wrong. Today, Ursula Owusu is a role model. Prior to her appointment, many thought she would have been drunk by her position as the Communication Minister looking at her background and the way and manner she tackled issues in opposition but after she was appointed, this lady has been able to comport herself in a manner that has surprised everybody. She speaks with maturity. If you even hated her then, today you will respect her. Many at times, I don't want to believe she is the one when I hear her speak on radio or tv or when I see her in public. She's changed for the better. These are the kind of Ministers we can say are ready to help the President achieve his goals for this country and not those who allow power to take over their good side. Look at the former chief of Staff, Julius Debrah, such a humble and down to earth man. Even in power and out of power this man is still the same. Look at our own friend Dan Botwe, who used to sit on this platform with us, I have never seen him insult or attack anyone before, no matter how heated he is. But look at the behavior of these recent politicians, as if the country is for them. They will give it to you if you dare.'' Mr Kwasi Pratt expressed.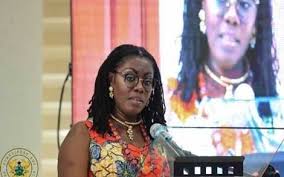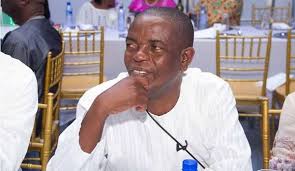 On the other hand, Opanyini Agyekum also supported Kwasi Pratt and said he confronted Ursula Owusu and asked her why the saddened changed and she told him, she advised herself after a lecture at the Kofi Annan Centre and that, the lectures really helped her.
Source: Ghanapubliceye.com