The former Deputy Ambassador for China and former UK/Ireland brand Chairman of the National Democratic congress (NDC) H.E Horace Nii Ayi Ankra has described the Chinese citizens in this country practicing galamsey as ''Killers''.
He made this statement in an interview on Hot FM today Friday (7th April 2017) whiles having a one on one chit chat with the host Ken. According to His Excellency Horace Nii Ayi Ankra, it is high time Ghanaians put down ways measures to stop these Chines killers who are bent in destroying our water bodies through their massive involvement in Galamsey in Ghana.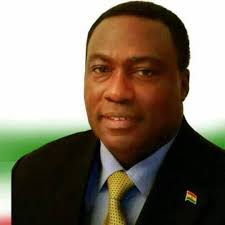 ''For me as an individual, if you ask me how I should describe those Chinese invaders who have come into our country to do this, I will say they are Killers. They are killing us. Are we happy as a nation seeing our water bodies been destroyed over the day by their act? As a matter of fact, have the name of Americans, Germans, Italians, or Nigerians been mentioned in this mess? It's certainly No! Who do we hear? Is it not these Chinese people? Are we not as a country so lucky to identify a particular people who are destroying our water bodies hence putting our country to danger in the nearby future? I think, identifying them as the trouble makers, will even make the fight against them very easy so why are we procrastinating? '' Horace Nii Ayi Ankra rhetorically asked.
He added that, he will on any day assist his country as former Deputy Ambassador of China to help in making sure we stop this social cancer that is at the verge of creating problems for this country if care is not taken.  
Source: Ghanapubliceye.com