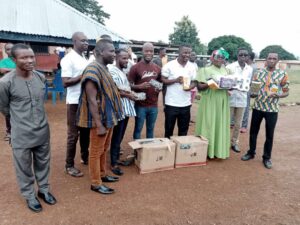 Hon Nelson Kofi Djabab, who's the National Democratic Congress (NDC) parliamentary candidate for the Krachi East constituency in the Oti Region, lavishly shared free educational supplies to the just final-year Junior High School candidates who sat for the Basic Education Certificate Examination (BECE) in the Municipality.
There were items such as 1,700 sanitary pads, 1,700 T-rolls, 1,700 mathematical sets and 1,700 pens, this was to help the candidates for their exams without logistical challenges.
Oti Senior High School and many other schools in that category were very happy and thankful for the kind gesture rendered to them.
Hon Djabab also lamented that this initiative is part of his commitment to support education in the constituency. He emphasized that the donated materials would enhance candidates' preparations and provide the necessary tools for confident, accurate, and speedy performance in the exams.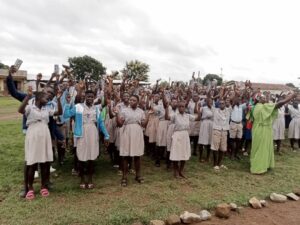 He then advised parents and guardians to prioritize investments in their children's education, promoting development and societal progress.
Attached are some videos and photos to this story.
Source : CJ Winters/Ghanapubliceye