Readers will recall somewhere in the year 2021 the debate on the right of the LGBTQ group emerged in the country which led to numerous public arguments.
It was also during this same period when Member of Parliament for Ningo Prampram, Honourable Sam George and friends like Lawyer Francis Amoani Foh wrote to the parliament of Ghana to stop debating the right of the LBGTQ group and introduced what they called Promotion of Proper Human Sexual Rights and Ghanaian Family Values Bill 2021, as an anti-LGBTQ right to cease the passing of the LGBTQ rights.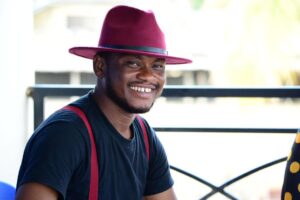 During this debate as to whether Ghana should give rights to the LBGTQ group to openly come out or not. While many were against it, there was one radio show host Kwadwo Boateng Coxbi, known in private life as Collins Boateng who was using his radio show to argue for the LBGTQ group.
One of his quotes was "allow them to express themselves, that's how they also want to live their lives. No LGBT right, no any other right in this country"
These and many of his comments on radio brought anger to some listeners who started warning him through phone in times.
During the visit of the Vice President of the United States of America, Kamala Harris in March this year when LGBTQ right was raised again, Boateng Coxbi continued to argue for this small group for months until a certain unknown youth group on motorbikes physically attacked him on his way home after work.
They threatened to kill him if he goes on to speak for the LGBTQ group again.
This is what one of the thugs said according to a recording he played to the police,
"You are our man but I will kill you if you join them to destroy our children and culture… LGBT is taboo. LGBT is satanic…. LGBT is Haram.. don't try it ok! …. If you try it again your head will go!"
The Multimedia's Adom fm/Asempa fm presenter said, he continues to fear for his life and family. Our team has since not heard from Kwadwo Boateng Coxbi on the matter. Meanwhile, the right to the LGBTQ debate continues in the country.
Source: Ghanapubliceye.com