Ghanaian  Gospel music minister, Obaa Yaa Grace Ashley popularly known for her Ghana Black Star cheer songs has released a tribute song for the late Christian Astu, the Ghanaian International Professional Footballer who met his untimely death at Turkey, during the tragic earthquake that swept thousands of souls away, after scoring a goal for his team, Hatayspo, a day before the incident.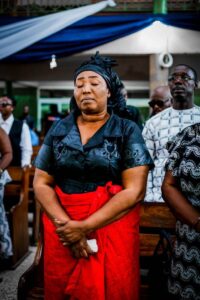 Rest In Peace to Ex- Newscastle Star. Rest In Peace to Ex- Chelsea Star, Rest In Peace industrious son of Ghana Atsu.  "May your soul keep resting in the bossom of your Maker."
The song is very emotional as a lot of Ghanaians who have heard and understands the lyrics, finds themselves teary. This song happens to be the best tribute song to mourn Christian Astu so far, it also gives memories of the late Junior Agogo.
Obaa Yaa Grace Ashly's new released, affectionate tribute – song is produced by her new label Seal Records. The song was officially presented to the family of the late Christian Atsu two days ago by Obaa Yaa Grace Ashly and Seal Records Team when they visited the family to mourn with them. Not only the song was presented but loads of bottle water packs were added as well to be used to serve other visitors that will come around.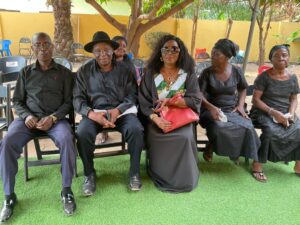 Obaa Yaa Grace Ashly is a versatile artist who does so well in the music industry. She heals souls with her Gospel songs and gives high "Moral" to footballers through her songs. Remember 'Ghana Black Stars Yenie' is a powerful song with good lyrics which has been Ghana's favorite football song till date, this song was made by Grace Ashly.
Below is the link to the official video of the tribute song
Written By: Stephen Kenneth Nakujah