Obeng Mensah Jacob popularly known as Obeng Mix receives life threat calls after granting an interview to a journalist.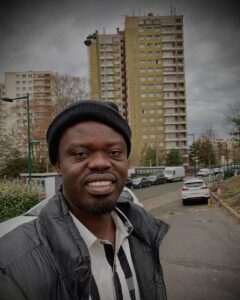 The popular Gospel sound Engineer and a Movie producer traveled during the December 2022 holidays to three different countries just to experience how they celebrate their Christmas. On his arrival, he got an invitation to Light FM Kumasi radio station for an interview.
During the interview, he was asked about the atmosphere abroad and the question regarding the LGBTQI+ popped up. He responded to the question by "I don't see anything wrong with it" According to him, initially, he was really against the act but after traveling to Europe, he realized there was nothing wrong with it. The reason is that the act does not add or subtract anything to the opponent's life in any way.
He explained further by saying there are Ghanaians who practice the act in their rooms and does not affect the other person in his or her room because everyone has their choice of life. As the interview was ongoing, phone lines were opened to callers and the feedback was not pleasant to the extent that they were reigning insults at him.
According to him, after the interview, people met him and threatened to do something bad to him and others called him to threaten him. He has been advised to report the threats but he sees it's not a legal case for him to report and besides he cannot point out the people who threatened him.
Source: Ghanapubliceye.com