Ato Dadzie, General Secretary of Great Consolidated Peoples Party (GCPP), on Wednesday morning 27th July, 2022 had a serious skirmish discussion with CJ Winters who is the host on one of the most rising and watched Morning Shows in Ghana now dubbed "PROPERTY DAYBREAK SHOW" on PROPERTY TV And PROPERTY RADIO 102.1 FM in Cape Coast and it's environs.
During the interview, there were two hosts on the show who were throwing intelligent questions to Citizen Ato as the guest for the day. He well answered the questions and educated the viewers on so many things in the Political realms.
The Host of Property Daybreak Show  CJ Winters, threw a question to Ato, the General Secretary of GCPP, asking him why they spend a lot of money and run campaigns knowing so well they won't win since NPP and NDC have been the two most powerful parties in the country for years. The quick – witted politician , Ato Dadzie then replied that it's very true they don't win after spending bunch money on elections, but they won't accept the fact that NPP and NDC should be the only parties for elections, if so the country will be in danger.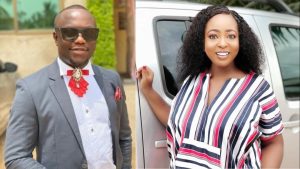 Ato Dadzie won the hearts of many Ghanaians on the Property Daybreak Show with CJ Winters and Abbey when he made it known to them that he's not only interested to be voted into power, but the good work should be done and truth to be told, he will support any party willing to change Ghana for the better.
Property Daybreak Show Is hosted by Camara Jamie Winter, Popularly known as CJ Winters and her co host Abeiku. A number one morning show everyone should watch every Monday to Friday at 6am to 9am for educative, health, political issues, entertainment and all interesting topics you'll love and Other productive shows as well.
It's been shown on PROPERTY TV, a digital and free to air channel all over Ghana and beyond, also on PROPERTY RADIO 102.1 FM in Cape Coast and its environs. It's been streamed on YouTube and Facebook @PropertyTvGh
Source: http://Ghanapubliceye.com