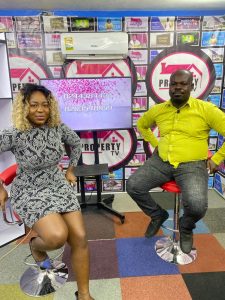 You'll hear Hajia Bintu, whenever Tictok pops up , since Naomi Asiamah, her birth name, is one of the most popular tictokers in Ghana. She's been addressed as a celebrity when she busted out the internet with her eye raising curvy shape photos. Many still do not acquiesce in her being a celebrity, only because she got an enormous buttons*
On Saturday, 16th July, 2022 on the *Rising Heroes * Show on Property Tv hosted by CJ Winters, there happened another controversy over Hajia Bintu celebrity status.
Dada Boss Official, another tictok star was a guest on Rising Heroes Show, which is an entertainment show aired every Saturday at 3PM. On the show, the presenter, CJ Winters asked his guest, the TicTok star, if he's a celebrity, due to his numerous viewers and followers on the app. Dada Boss answered her by saying No. He isn't a celebrity. He only got the followers. He further explained that, TikTok is not a work, unlike music, football, and the likes, also, the entertainment industry hasn't accepted TikTok to be one of theirs. It's just an app you go on there and post your content and have fun. He said. So being popular only on TicTok doesn't make you a celebrity. He added.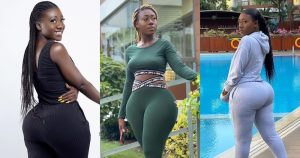 CJ Winters, the host of Rising Heroes Show on Property Tv asked a follow up question… "Is Hajia Bintu a celebrity? " Dada Boss quickly replied that Hajia is never a celebrity. He emphatically stated that she's not a footballer or a musician or doing any hard work to earn such a title as a "celebrity "Therefore, Hajia Bintu is not a celebrity.
Here goes the video of CJ Winters and her guest on Hajia Bintu's squabbling…
Camara Jamie Winter, also as CJ Winters, is a Presenter and Producer at Property Tv. She hosts the "Rising Heroes Show" as well as other entertaining ,educative and informative shows. Property Tv is a Free to air digital channel. Available on Facebook and YouTube @Property Tv Gh.
As well as Property 102.1 FM in Cape Coast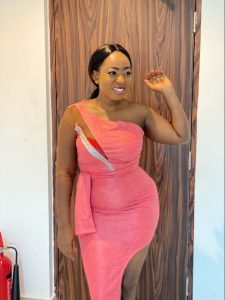 Source: Ghanapubliceye.com