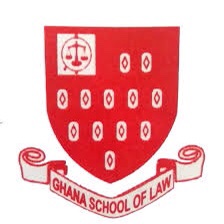 Ahead of the Ghana School of Law SRC Elections scheduled Monday the 30th May, an independent poll conducted by sources in the Ghana School of Law reveals Candidates Odupong and Saki Sosi are favorites in this year's elections based on popularity, strong voter messages as well controversies in the lead to the elections.
Controversies in the lead-up to the elections.
The popular polls sampled the views of a number of students on the various campuses through a vox pop on who they will vote for and why.
According to the majority of students sampled, Odupong and Sosi are the favorites to win. Odupong main strengths include some incentives he has carried out ahead of the elections including free WIFI , notepads, and giving a facelift to the washrooms among others.
Saki Sosi on the other hand comes across as the most transparent and honest candidate, reflecting in what according to the respondents are his simple, realistic and achievable policies.
If the feedback from students is anything to go by, the other contestants in the race, including Tony Baah, and Ms Zelia Osman seems too distant from winning the race. In particular, Ms Zelia's three-sixty degrees turn, having declared to her class that she was not going to contest in the elections, only to change her mind two days later, have not gone down well with many students. They point to this as evidence of her indecisive character. Worsen by this is her rather unrealistic campaign promises which many students have interpreted as an attempt to swindle them just for votes.
However, the slim margin enjoyed currently by Odupong can be affected by the growing sentiment of his rather opulent campaign of freebies. Many students draw a parallel between Odupong's opulent campaign and that of the outgoing SRC President, Victor Kutor, who rode to office in a similar fashion, only to be embroiled in many corruption and conflict of interest scandals. Mr. Kutor is currently under investigation for corruption related allegations. In similar faction, many students are questioning the source of Odupong's capital-intensive campaign, and the motive behind such opulence for a simple SRC elections.
In a rather shocking revelation, some of the students referred to a scandal involving Odupong including a widely reported allegation of his involvement with a fraudulent group arrested by the Ghana Police in 2014 over an attempt to swindle Ghanaians through an anti-poverty social media campaign aimed at raising thousands of Ghanaian cedis (insert hyperlinks https://www.peacefmonline.com/pages/politics/politics/201401/187266.php?storyid=100&
https://www.graphic.com.gh/news/general-news/six-in-police-grip-for-scam.html
https://www.myjoyonline.com/police-grabs-six-scammers/ ).
A more innocent-looking Sosi is not spared – he would have to contend with rumours of him being politically naive. Some wonder if he is tough enough to lead such a divergent and very opinionated constituency, especially at a time when the outgoing SRC has been engulfed with controversies and has still not recovered fully.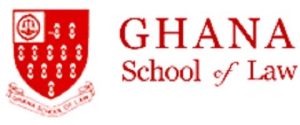 Both candidates have a strong base and this is projected to take an interesting turn as they head to presidential debate ahead the elections. Therefore, students maintain it is early days yet to call the elections.
END