A member of the opposition National Democratic Congress NDC, and a kin critic of the then President of Ghana President John Dramani Mahama, Dela Coffie posted this on his Facebook official page and we deem it fit to publish for your perusal. Read below,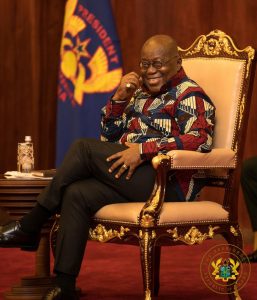 "Folks, if you ignore the noise and pay attention to basic details, President Akufo-Addo is turning out to be one of the best Presidents in recent history. His social mitigating measures for the COVID-19 crisis announced a while ago is far-reaching and very impressive:
☑Tax free income for three months plus 50percent increase in basic salary for frontline workers.
☑Government is going to make available GHC600 million soft loan scheme with a 6-months morotorium period and 2-year repayment plan for micro, small & medium scale businesses.
☑Government will absorb the water bills for all Ghanaians for the next three months, i.e. April, May and June. All water tankers, publicly and privately-owned, are also going to be mobilised to ensure the supply of water to all vulnerable communities.
☑The Ghana Water Company Ltd and the Electricity Company of Ghana have been directed to ensure the stable supply of water and electricity during this period.
☑ There will be no disconnection of water and electricity supply during this period.
☑Free Transport for all health workers .
At least we've got a president who's thinking outside the box in these unusual times.
Stay safe folks!!!"
Source: Ghanapubliceye.com