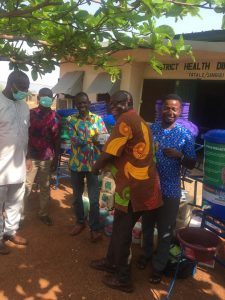 In the wake of the dreaded COVID-19 Pandemic, the member of parliament (MP) for Tatale/Sanguli constituency, has made available some essential medical supplies to all CHPS compounds across the constituency, as part of his comprehensive strategies to adequately prepare his constituents against any spread of the COVID-19.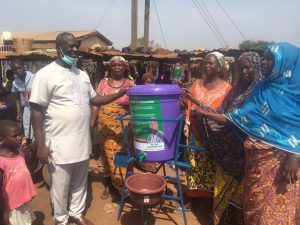 The donation is
to augment the enforcement of the preventive measures that the directorate has put in place to prevent the spread of the disease.
Among the logistics donated included:
– Veronica buckets with
metallic stands
– hand sanitizers
– Gallons of liquid soap
– Hand gloves
– face masks.
The donation is to be extended to the following areas
1. All 12 chps
compounds.
2. Port Health
3. G.E.S office.
4. *SECURITY SERVICES *
-Ghana police S.
-Ghana Immigration S.
-Ghana Revenue S.
5. *MARKET CENTERS**
– Zambarama line
– market center
– CFA line
– GPRTU
6. Paramount Chief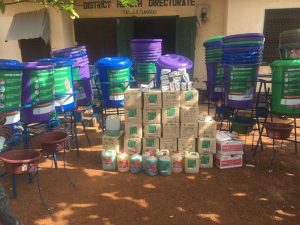 The outbreak of COVID-19 sees us in unprecedented times, requiring extraordinary actions to keep us all safe. We must support each other , show care and compassion in other to get out of this together.
Let us try as much as possible and adhere to the following precautionary measures seriously.
(1) Wash your hands with soap under running water.
(2) Use alcohol-base hand sanitizers.
(3) Cover your mouth and nose when you cough or sneeze.
(4) Avoid contact with anyone with cold or the flu symptoms.
(5) Avoid shaking hands with people.
(6) Go to the hospital if you have a fever, cough or feel difficulty in breathing
When we are able to adhere to all the above stated precautionary measures, we will be saved from this pandemic (COVID-19).
May God save us all from this deadly pandemic (COVID-19)
……..SIGNED……….
HON. TAMPI ACHEAMPONG SIMON
MP. TATALE/SANGULI CONSTITUENCY