When young ones reveal and takes up projects that have the tenacity to change the fortunes of the society Elders and leaders in the community backs and push them to succeed.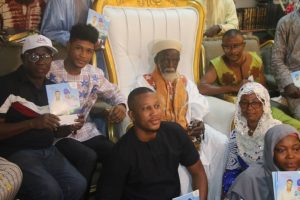 Rahim Banda who happens to be the youngest national ambassador in charge of motivating kids to take advantage of Free SHS to build their living standard has take his project dubbed "Back To School" to the National Chief Imams community.
This laudable cause in the campaign for education has caught the attention of yet another person of high importance. The foundation made a visit to the National Chief Imam-Sheikh Osman Nuhu Sharabutu.
Their purpose of visit was stated and the Chief Imam had some encouraging things to say.
He spoke about how knowledge of the youth needs to be groomed right in order to see development and how it is important to take education very seriously.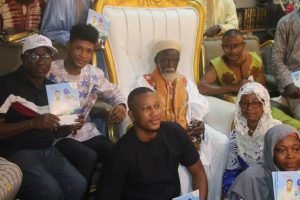 His work in the education sector will not be left out as the Sheikh has his own educational fund which Banda and his team hope to partner with soon according to them.
That aside, Rahim Banda also donated an amount of 500 exercise books to the chief imam and his foundation. After everything was said and done, they received his blessings so as to help them continue to do more of this good work.
The Zongo football gala was also made known to him since it included their very own Zongo communities and they are sure to execute all plans concerning this project.
RAHIM BANDA
FREE SHS AMBASSADOR
Source: Ghanapubliceye.com