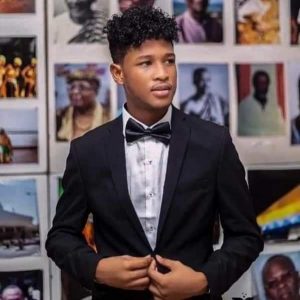 "This foundation and myself have been running on the best form of motivation from individuals and organizations and I must say we have come a long way due to this.
Amongst the many" Rahul Banda said.
Sunsum and Papa Kumasi as well as other Kumawood stars came to show support at the Manhyia palace where Ghanaian actor and Ambassador for Free SHS Rahim Banda had come to pay homage to the over Lord of Ashantiman in the Ashanti Kingdom Nana Otumfour Osei Tutu II.
This goes a long way to show how important education is and it must be carried upon by everyone if we want to see development.
AS they say, Education is no longer a privilege, it is a right…
We at Ghanapubliceye.com join hands with Rahim and his team to fight for the right cause, " Education Is A Right"
RAHIM BANDA
FREE SHS AMBASSADOR
Source: Ghanapubliceye.com