The most talk about Gospel Artist currently, Empress Gifty is being hailed in the Western Region of Ghana Takoradi to be precised by media practitioners including Presenters and DJs.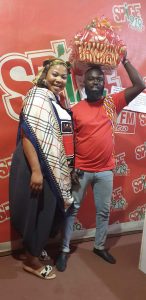 Ghanapubliceye.com reported to you in our previous write ups that Empress Gifty had stormed Takoradi and it's environs with her Jesus Over Do promo, and the report we had was that she had been received beyond expectations.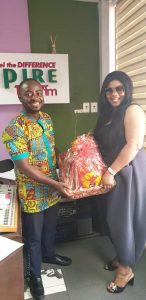 Eventhough this reporter knows that Empress Gifty is one of the biggest act in this country as far as Gospel music is concern, our research tells us, the euphoria surrounding her tour in Takoradi is not only because she is a well celebrated artist in Ghana but the fact that Empress was born and bread in Takoradi and so Takoradi sees her as one of their own, therefore cherish and adore her.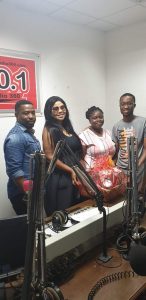 Whoever is following her tour in the Western Region could testify that Empress is dashing Presenters and DJs a heavy Hamper full of goodies in it. It's term as the "Jesus Over Do hamper" for all Presenters and Djs.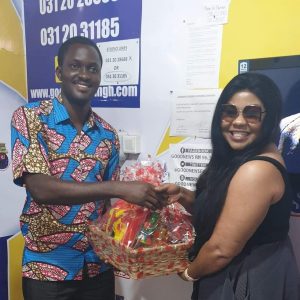 Many media practictioners including Presenters and Djs in Takoradi have received theirs and thus, showing gross appreciation all over. Most of them have posted themselves in a photograph where Empress Gifty is presenting to them the Jesus Over Do hamper and had attached some messages to say thank you to the Aseda hit maker.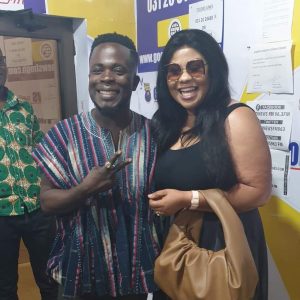 Your ardent Ghanapubliceye.com is still following Empress in this tour and would make sure we report to you every single move she takes.
Written By: Nana Franca