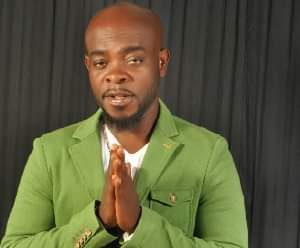 Kofi B is dead; and as always, there's a tense debate on the sort of support he garnered in his lifetime and the aftermath of his untimely demise. This matter has been thoroughly discussed. I won't go into it.
The other contentious matter that irks me a little, just a little, is the chatter that, radio presenters and by extension, music lovers are exhibiting some level of hypocrisy by playing his songs after his death.
Ah wait oo, the guy is dead; whose song should we play? Your great grandfather's?
The fact is; the death of an entertainer elicits the play/exhibition of his/her works as a sign of respect, recognition for their work. It is a normal phenomenon that transpires everywhere – every freaking where.
In 1977, when Elvis Presley died, his album hit No.1. When Michael Jackson died in 2009, his album hit No.1 and when Amy Winehouse died in 2011, her album hit No.1. The examples are endless. In fact, there are so many musicians whose songs/albums have hit No.1 posthumously.
If we had proper data and records system, you'd realize that the likes of Mr. A.A.A, Daasebre Gyamena, Danny Nettey, Michael Dwamena, Terrry Bonchaka and the many we lost would have hit No.1 with the play and patronage of their songs after their demise.
It is normal – so check, learn about it and stop shouting!
Written By: Arnold Asamoah Baidoo