Another competition is here, be part and win the juiciest price for yourself as the ubiquitous Gospel legend Nacee is giving you the chance to fine the link between his two songs Nyame De Aba and Bo No Ose.
These songs can be tracked on his YouTube link Nana Nacee Music posted below. These are two great songs released by the ace Gospel musician Nacee which have some correlations, in order for the management to know how swift his fans can connect to the messages he releases through His songs over the years, you have been given the opportunity to try your luck by sending him your findings through His facebook messenger for a price.
This is the statement Nana Nacee posted on his Facebook timeline yesterday at exactly 8:47am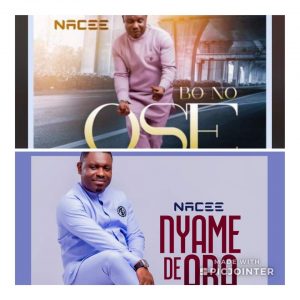 Spot the connection challenge
You stand the chance of winning a beautiful price from Nacee Music…
Watch both Nyame De Aba and Bo No Ose Videos on Youtube and tell us the connection God places in there… Please add or like @naceemusic on facebook and send your answers on there on messenger. Good luck to you. Winner will be announced on Monday 3rd February… Please find the link to both videos below..
NYAME DE ABA

BO NO OSE

Written By: Nana Franca