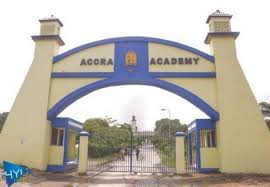 One of Ghana's best government day and boarding secondary boys school, Accra Academy located at Kaneshie has been gutted by fire.
The fire which started at about 7pm on Wednesday 15th January 2020 engulfing parts of The Alema and Halm Addo halls during prep time destroying some properties and making students evacuate.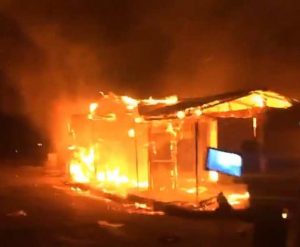 School authorities are yet to comment on the issue. The cause of the fire is unknown but no casualties have been recorded.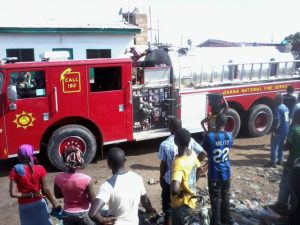 Accra Academy was the first private academy to be established on July 20 1931 in the then Gold Coast, present day Ghana . The academy with motto Esse Quam Videri and slogan Bleoo is one of the foremost secondary school educational institutions in Ghana and operates as a non- denominational day and boarding boys school, located in Bubuashie, near Kaneshie in the Greater Accra Region.
Gaining the status of a government assisted school in 1950, the academy in 1981 gained the status of completely developed senior secondary school. In 1990 the academy became a semi-autonomous secondary educational institution and operates as such with the aid of a board of governors, a parent teacher association and a student representative council.
Written by : Pamela Lamisi Abaah