The Promising gospel young chap and the grounds breaking gospel music minister Tony EL-WONDER aka The Showbiz Apostle who had surfaced on the gospel music scene about 2yrs ago and kept pushing his brand single handedly has finally compiled his songs for his Debut Album titled ''M'AFE NIE'' (my Year ) soon to be launched.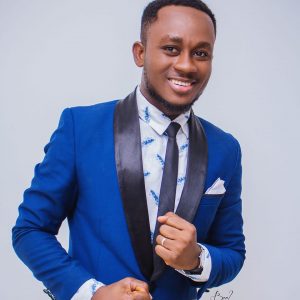 Tony EL-WONDER says the video for the "M'AFE NIE" track is also going to be premiered in the soonest time as well. The song which has taken over the air waves in Kumasi and its environs has actually become a house hold song. There is virtually no party in Kumasi that will be held without the Dj not play his song ''M'fe Nie''.
The song has been generally endorsed as a very good composed prophetic song for this year and beyond. ''Mafe Nie'' track was recorded, mixed and mastered by the ubiquitous Sound Engineer Dan Bassey. Looking at the professionalism attached to the making of the song from the start to the end, if given a proper promo, it stands a greater chance of sweeping multiple awards from different avenues.
Speaking to Tony, he told Ghanapubliceye.com that, he is compiling the album and will soon be released into the market. He echoed that the album has both Twi and English songs on it. He edged well-meaning Ghanaians, Christians and his fans to continue to support and pray for his ministry. He added that, he is not going to disappoint them.
Source: Ghanapubliceye.com