The Chief of Kintampo Kyeremankoma has accused President Akuffo Addo's Invisible forces for causing the death of the 19 students at the Kintampo Waterfalls yesterday. Ghanapubliceye.com reports.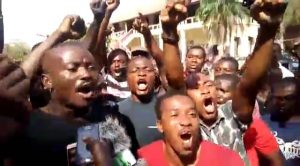 Speaking to Nana Kyeremankoma on Okay FM this morning on the 20th of March 2017 he told  Kwame Nkrumah Tikesie on his ''Ade Akye Abia'' sociopolitical show that Akuffo Addo's Invisible Forces are the cause of this disaster in this falls.
''I have never heard this in the history of Kintampofalls. This is the first time I am hearing and seeing this. But I will apportion the blame on President Akuffo Addo's Invisible Forces who came to take over the Kintampo Waterfalls from the very day they were declared winner of the 2016 General Elections. We have a special training for these security guards and the workers at the Falls. If they were in charge, they wouldn't have allowed the students to be in the falls when the rain showed signs to fall. That is the routine rules there. The workers have been trained in a manner that, they don't allow anybody to be in the falls when there is a rainfall but in the case of this one, the NPP Invisible Forces allowed the students in the falls till this disaster happened. It's very sad that, everything in Kintampo has been politicized and you know our gods don't care about our politics. When you take things for granted or go wrong or disrespect them, they will definitely strike. I have on many occasions asked the Kintampo Police Commander to take them out of the place and allow the trained security guards to take over or else, who else know what will happened in the future?, but what do we see, those boys are still in charge of the falls'' Nana Kyeremankoma revealed.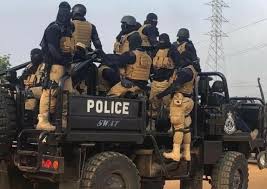 Upon the investigations of Ghanapubliceye.com, this take over by politicians is a normal thing at Kintampofalls. It started when the NPP led President Kuffour won the elections in the year 2000, and after late President Mills also took over in 2008, it also happened and now with the Invisible Forces under President Akuffo Addo.
Source: Ghanapubliceye.com