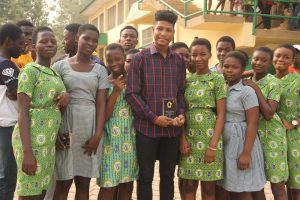 As the Free SHS Ambassordor, Rahim Banda is mandated to use every platform available to make the majority aware of the importance of education.
The Ghanaian actor who doubles as an Ambassordor designate to promote Free SHS  Rahim was recently invited to the Eastern Region as a Guest Speaker at the just ended Face of High School in the Oyoko Omess Senior High to be precised .
The Free SHS ambassador was met with the most kindest of gestures from the organizers and the school in general with customized T-shirts as well as receiving an award from high school TV.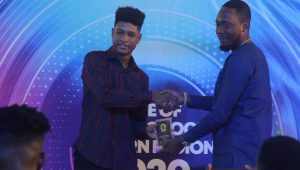 This according to Rahim Banda motivates him to do more and to work harder for his country as a citizen.
Speaking with this media outlet, he said,
The most important legacy any one can leave behind is the impact they had on the lives of people and that is his aim as he continues to work towards whatever it is to see alot of people get affected with his campaign for Free SHS .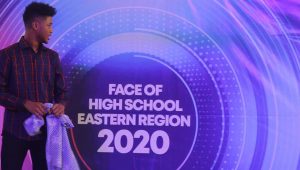 Source: Ghanapubliceye.com