It is a mathematical certainty and Action Patriots for Justice(APJ) can confirm that, Nana Addo Danquah Akufo Addo will have another four(4) years after the 2020 elections, because, his altruistic leadership laced with the determination to make Ghana work again makes him unmatchable in the political landscape, however, maintaining the 2016 votes margin is an internal challenge that ought to be critically looked at by the NPP.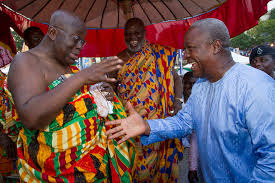 Most of the promises made by the then candidate Akufo Addo in the 2016 campaign wasn't phantasmagoric or borned out of hallucination but are realities that have been felt, experienced and embraced by all, after his assumption into office as the president, counting from the free SHS policy, creation of 6 new regions, Nabco, planting for food and jobs, youth in afforestation, restoration of Teacher and Nursing training allowance and many more soon to be implemented.
Governance is a serious businesses for perspicacious and competent-workaholics, but not a subtitude for experiment in the minds of a political party whose business and agender is to put the destiny of this country into a surgical theater of experimentation and at the end, surpress the progress of this country anytime they(NDC) get the opportunity to rule.
As a party in government with such an impeccable performance, it will be in our interest to sharpen our communication machinery to override the cacophoneous propaganda of the Mahama led NDC.
The government is on course but the NDC is hell bent on deploying propaganda and lies to get the attention of Ghanaians which underscores the imperative need for the NPP and government to immediately find out the needs and challenges hindering our communicators/callers from functioning as they ought to, and why a sudden change of altitude towards party/government activities from our strongholds, amidst complains and agitations at this crucial moment of the political Callender.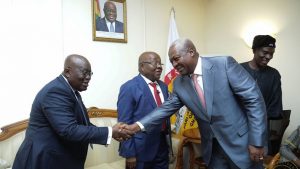 This bothers on a simple in-house cleaning aim at curing all the internal disagreements within the party as soon as possible, and that will bring the party and the government on one page as we move into 2020 with everyone on board for effectively active Campaigning to retire Mahama from politics.
Let us face the
hard truth, and build a united front to soften our support base and avoid this needless gaping sycophancy going round, else, we suffer serious APATHY in the final analysis with respect to the 2020 elections.
Kwadwo Owusu
SECRETARY
# 0244160707
CHAIRMAN
Oheneba Appiaghei
# 0506901999
Source: Ghanapubliceye.com